Farm tourism La Casa Bianca – Home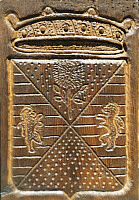 La Casa Bianca is set on a splendid valley of a thousand-year-old natural forest, in the midst of city churches, eremi, monasteries, and medieval castles in between Florence, Arezzo and Siena. Once owned by the Camaldolesi monks for many centuries starting in 1200, it now offers hospitality in autonomous apartments with kitchens, bathrooms and heating, as well as in the old farmhouse.
The old farmhouse is an antique Tuscan rural complex made of stone, in a very panoramic and quiet location. It is near the historic Camaldoli monastery that can be reached on foot by crossing the CAI paths, which are not far from the Verna Sanctuary and the Abbey of Vallombrosa. The new apartments have all been obtained through a very shrewd renovation and constructed using local, traditional materials: stone, iron, and Tuscan terra cotta.